The Academy of Canadian Cinema & Television
The Academy of Canadian Cinema & Television is the largest non-profit professional media arts organization in Canada. With a membership of more than 4,000 emerging and established industry professions, we are dedicated to developing, recognizing, celebrating, and advocating for Canadian talent in the film, television, and digital media sectors.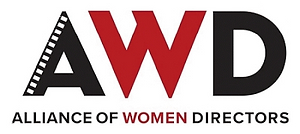 Alliance of Women Directors
AWD is an inclusive collective of over 400 professional women-identifying and gender nonbinary directors working together to affect positive, lasting change in the entertainment industry. A relentless advocate for gender parity, AWD believes it is vital that stories are told from all perspectives. Representation matters.

The Canadian Film Centre (CFC)
The Academy of Canadian Cinema & Television is the largest non-profit professional arts organization in Canada. They are dedicated to recognizing, advocating for and celebrating Canadian talent in the film, television, and digital media sectors. Their more than 4,500 members encompass industry icons and professionals, emerging artists, and students. Collectively, they deliver professional development programs and networking opportunities that foster industry growth, inclusion, and mentorship.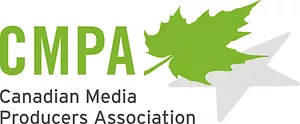 Canadian Media Producers Association (CMPA)
The Canadian Media Producers Association is the national advocacy organization for independent producers, representing hundreds of companies engaged in the development, production and distribution of English-language content made for television, cinema and digital media channels. We work to promote the continued success of the Canadian production sector and to ensure a bright future for the diverse content made by our members for both domestic and international audiences.

The Gotham Film & Media Institute
The Gotham Film & Media Institute is a not-for-profit dedicated to finding, developing and celebrating the people and projects that shape the future of story. Founded in 1979 as the Independent Filmmaker Project (IFP), The Gotham is the largest and long-running not-for-profit of its kind. During its more than 40-year history, The Gotham has supported over 10,000 projects and offered resources to more than 30,000 filmmakers, including Barry Jenkins, Dee Rees, Laura Poitras, Richard Linklater and Ava Duvernay.

InkTip
InkTip is an script listing service for producers, agents and screenwriters. With over 4,000 registered industry members, InkTip is the fastest and easiest way to find and access writers' scripts.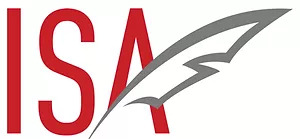 International Screenwriters' Association (ISA)
The ISA is dedicated to empowering screenwriters of all levels. Our focus is to provide writers with the tools to elevate their craft, career and connections while establishing a solid relationship to the film community. The website is an all-encompassing resource hub where members can showcase their work and success and gain access to industry pros, writing gigs, classes, podcasts, industry pro tips, production resources and more. With partnerships with companies like The Wrap, Women in Film, MGM, Nickelodeon and NBCUniversal, the ISA has quickly become the leading resource for screenwriters. Join the community at www.networkisa.org and on social: @NetworkISA

NALIP
The National Association of Latino Independent Producers (NALIP) is an established nonprofit organization that addresses the professional needs of Latine content creators and industry professionals. NALIP's mission is to discover, promote and inspire Latine content creators and diverse voices across all media platforms through events and programs such as the NALIP Media Summit, Latino Media Market, Latino Media Fest, Diverse Women in Media Forum, and Latino Lens Incubators.

New York Women in Film & Television (NYWFT)
The preeminent professional association for women in the New York entertainment industry, NYWIFT brings together nearly 2,500 women and men working both above and below the line. NYWIFT is part of a network of 50 women in film chapters worldwide, representing more than 15,000 members.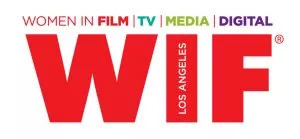 Women in Film Los Angeles
Women In Film advocates for and advances the careers of women working in the screen industries – to achieve parity and transform culture.